Music Releases

Experimental music crafted with a holistic approach and mindset.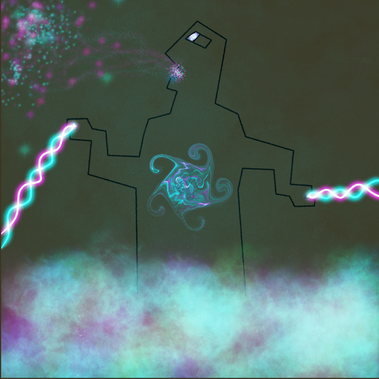 Producer: Ayham Kader AKA iAM!
- Story -

This 4 track EP is the result of a 3 year journey of seeking creativity and untainted self-expression.
The most powerful result achieved here was an expression of the self that is beyond individual awareness.
Are we aware of what we are accumulating?
Ideas are limited and fragmented truths. Although they represent a point, yet never the whole.
If (the me) is not dominating the process, the result would be closer to the fact of this existence than what (the me) thinks and believes about it.
Who is dominating the process? The actual me or the idea of me?
What is being expressed here? oneself or an idea of that self?
SloMo Mind (Poem)

It starts with me, it always does
Chocked by the lust for longing and understanding
A combination made in hell!
Not your typically publicized hell
Its the kind of hell which burns with light
It is here to stay
No matter how much I try to numb it
Ideas, hard work, passions, hobbies
Its there burning through all the constructed illusions
Burning the pages of the past, all at once
Sounds brutal and uncompromising
Or is it just me, brutally uncompromising
Deep inside I apparently am
Fuck, this explains all the guilt and shame, all of it
I learned that to truly love another one has to love oneself
but there is no me, there is no self, without the other
There can be no parent without a child, no teacher without a student
Wait! Wait! Wait!... Even with this am lying to myself
I am actually both the teacher and the student. The parent and the child
Brutally uncompromising indeed
I am no mere role or a building block of society
I am the need and necessity when it raises up
I am the eyes that sees and the mouth that speaks
Aiming for the truth
I am the ears that listen, period!
An ear of a friend
And when there is a friend
at least a true one
there would be no other
Just you
Just one